Lincoln Center Antiques is now open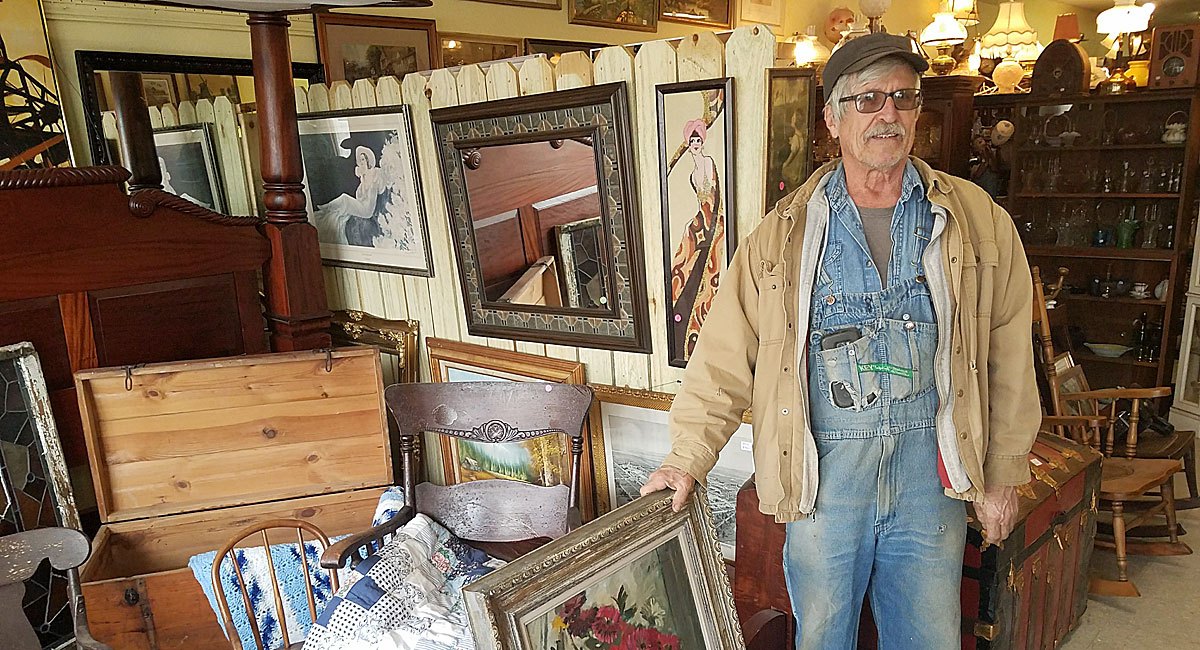 20 Mar 2018
Entrepreneurship
Originally appeared here. By Jennifer McDaniel, for the Lincoln Sentinel
Mike Simmons knows antiques, and he has the collection to prove it.
A purveyor of antiquities and heirlooms, Simmons spent more than 40 years searching for collectibles.
And that's a good thing for customers who walk into Lincoln Center Antiques and Collectibles, a new business he opened in a former grocery store at 123 E. Lincoln Ave., which most recently served as the home to Lincoln Auto Supply.
A self-described antique-junker, Simmons retired from home construction and remodeling and, with help
from his wife, Anita, opened the business.
Through the years, Simmons owned similar antique stores in Downs, Beloit and Osborne, but decided to open a store in Lincoln at the encouragement of his nephew and niece, Dylan and Kendra Rohrig, of
Lincoln. The young couple wanted to open an antique store, and so Simmons decided to operate it until they can take it over – which could be as early as this spring.
The antique business typically features items Simmons doesn't sell online through eBay, a successful venture that he has operated for several years. To date, he's shipped more than 39,000 packages to antique buyers.
Local customers can take advantage of Simmons' finds, which fill the small store. Among his treasures are an
assortment of 275 clocks and several hundred kerosene lamps.
"We may have one or two trunks in the shop, but we probably have 15 more in storage," he said. "We have a little bit of everything. If we don't have what someone wants, just ask, and we probably have it in storage, or know where to get it."
Simmons said the items in the store represent just five percent of his total inventory of antiques.
This spring, Simmons and his wife, who also live in Lincoln, will be opening another business two doors down from the antique store. The new endeavor, The Dust and Rust Shop, will sell primitives, old farm equipment, and rusty iron items.
While Simmons says he and Anita are still in the process of opening the shop, business
hours are from 1-5 p.m. Monday-Friday. And for customers who can't make it
during regular business hours, they can give him a call, and he'll open the business.
For more information, call the store at 785-738-0453, or look for the Lincoln Center
Antiques and Collectibles Facebook page.