Phillips County Bets on the Future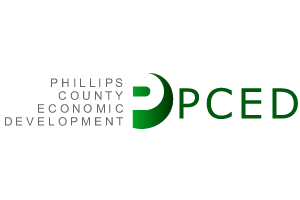 20 Mar 2018
Entrepreneurship, Economic Development, Awards and Recognition
This story originally appeared in the Kansas Department of Commerce quarterly magazine found here.
For rural areas across the United States, the loss of any one major employer can have devastating consequences for the region's economy. In 2008, Phillips County faced that situation but responded with a program of investment and growth opportunities to attract a strong base of companies.
"The subsequent 24 months saw 27 new entrepreneurial startups emerge in the community, leveraging over $2 million dollars in local investment," says Nick Poels, executive director of the Phillips County Economic Development. "The event coincided with construction of a state-of-the-art ethanol plant in Phillipsburg, a project that was backed by 300 area investors at a cost of over $50 million."
In 2010, the county joined as an "E-Community" in the NetWork Kansas system, a nonprofit group dedicated to promoting entrepreneurial growth. Poels says this development and access to local loan funds helped county business startups leverage $4.5 million in private investment.
Poels notes that although startups are often assisted financially, there are numerous other resources available for new businesses, including tax abatement, networking and technical assistance, and promotion. In addition, the county believes it is important to sustain and support existing businesses through marketing, workforce development and promotion of a business culture.
Besides supporting businesses, retaining the residential population and attracting new people to the area are also important, especially when one looks at the declining populations of most rural communities.
For Phillips County, whose population is around 5,500, this means cultivating the next generation.
"We have tried to hone in on what is important to the younger generation and monitor trends in their behavior and decision making," Poels says. "Our focus on youth retention has made us invested in the promotion of local opportunity."
Poels believes these efforts have allowed the county to develop into "a thriving entrepreneurial ecosystem with the necessary tools and resources available to spur innovation and action." Among those resources and tools are paid internships, annual youth entrepreneurship competitions, and student mentorships—all of which are designed to let local youth examine the opportunities offered in the area.
Poels adds that there is a distinct unity between the public and private sectors of Phillips County.
"We are blessed to have organizations, departments, and businesses that cohesively aspire to common goals and are willing to join forces to achieve success," he says.